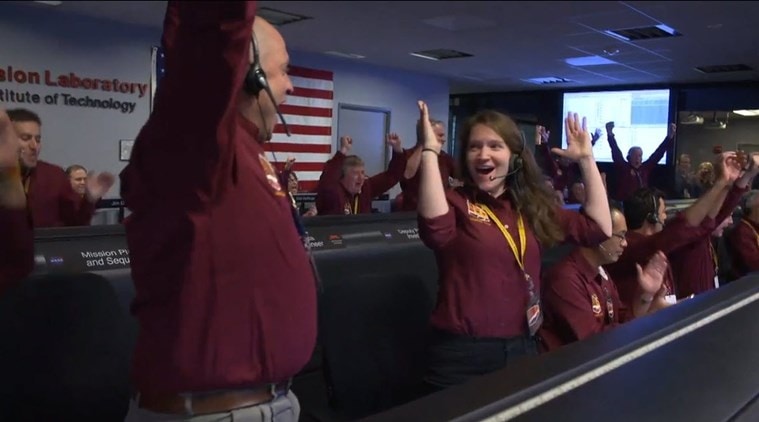 It was only six months ago that I posted
Verge Science and Seeker on Mars InSight
. Two days ago, Mars InSight landed after a six-month journey. CNN has the short take in
All eyes on Mars as NASA lander touched down
.
NASA celebrates Mars landing with an epic handshake. CNN's Jeanne Moos reports on the touchdown that inspired lots of touching.
Moos did a great job of chronicling the human reaction. For a more detailed look by someone who was there at the launch, watch Verge Science reporting
NASA's InSight Mars landing: what it really took
.
After a six-month long journey, NASA's InSight spacecraft successfully landed on Mars. The probe will now begin to collect data on Mars' crust, mantle, and core, providing a never-before-seen look at the red planet's inner workings. Getting a new spacecraft on the surface of the red planet is no easy feat – The Verge's Loren Grush talks to engineers about how they prepared for this landing.
This video did a much better job of explaining the science than the launch coverage. In addition, it looks like I'm going to get my wish.
That looks like great science that I can use in my geology classes — next year. Here's to Mars InSight succeeding so the wait is worth it.
I already talked about Mars InSight in one of my geology classes yesterday, so I'm using the probe ahead of schedule. Here's to more interesting findings about the interior of Mars that I can teach to my students.