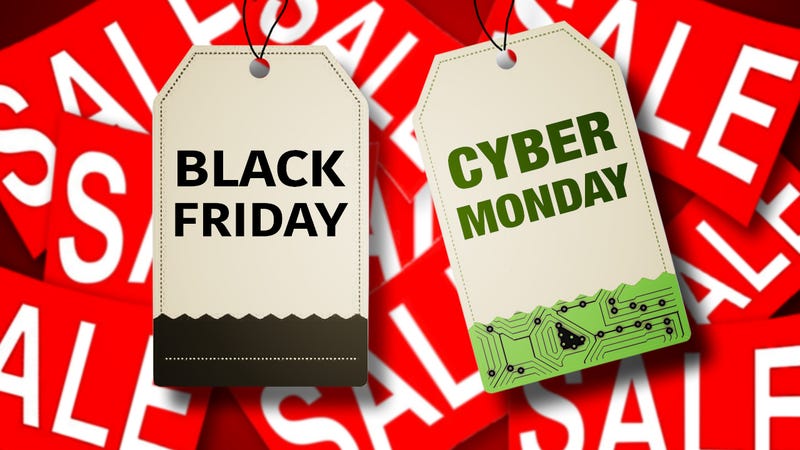 Last year's headline read
Cyber Monday to set record but Black Friday still king in 2017
. It looks like I can be a good environmentalist and recycle it for this year, as CNBC reported this morning
Black Friday online sales up 23.6 percent from a year ago
.
CNBC's 'Squawk Box' team discusses the retail sale numbers from Thanksgiving weekend.
Looks like Thanksgiving and
Black Friday
are the new Cyber Monday.
The optimism got started on Friday, when CNBC reported
It's not just Amazon versus other retailers this Black Friday, analyst says
.
Oliver Chen, senior research analyst at Cowen, and Steve Sadove, former Saks CEO, discuss their retail outlook for the 2018 holiday season.
I knew I couldn't report on online retail without mentioning
Amazon
. Also, I shouldn't be surprised about the effects of
the demise
of
Toys
R
Us
showing up as well.
While sales are up, it is an open question that retailers can make a profit from online sales. That's the issue in
E-commerce is compressing retailers' margins: Fmr. Hudson's Bay CEO
.
Liz Dunn, founder and CEO of Proforma, and Jerry Storch, former CEO of Hudson's Bay, discuss retail trends on Black Friday.
Amazon
has a narrow profit margin, but I don't know if that's entirely because of its online sales; other activities of the company, such as buying the
Washington Post
as well as Bezos's space ventures, might contribute to that as well. Still, I'm glad sales are up. Enjoy it while it lasts.
The next recession
is coming
.
That's it for Cyber Monday. Stay tuned for
Giving Tuesday
.