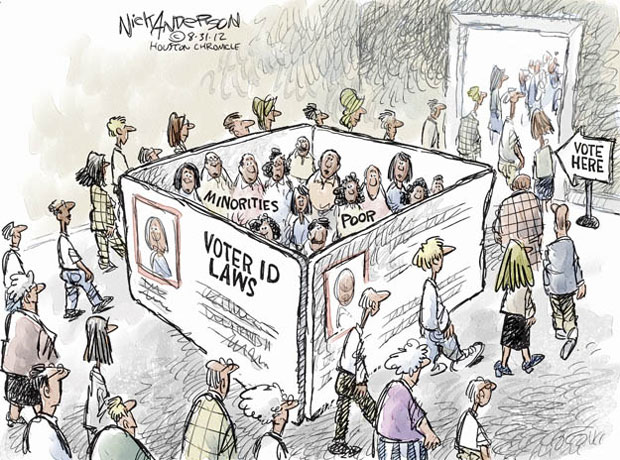 I took a serious look at voter suppression tactics in
Vox explains voter purges
. Now it's time to take a more light-hearted approach. Watch Seth Meyers in
The Check In: Minority Voter Suppression
.
Seth takes a break from breaking news to check in on the instances of voter suppression during the midterm elections that have been plaguing minority communities across the country.
That's the bad news. The good news is that one particular example of voter suppression,
Florida's lifetime disenfranchisement of felons
, has been repealed. Watch
Florida Votes To Restore Voting Rights For Felons | MSNBC
.
Florida voters have restored the rights to vote for felons with its approval of Amendment 4 to its state constitution. The amendment, which passed with at least a 2 million-plus margin, paves the way for potentially millions of convicted felons in the state to vote.
That's right up there with
three Michigan proposals — recreational marijuana legalization, redistricting reform, and election reform — passing
for encouraging results from this year's elections.
With that, it's time to go full Thanksgiving in time for the holiday. Stay tuned.