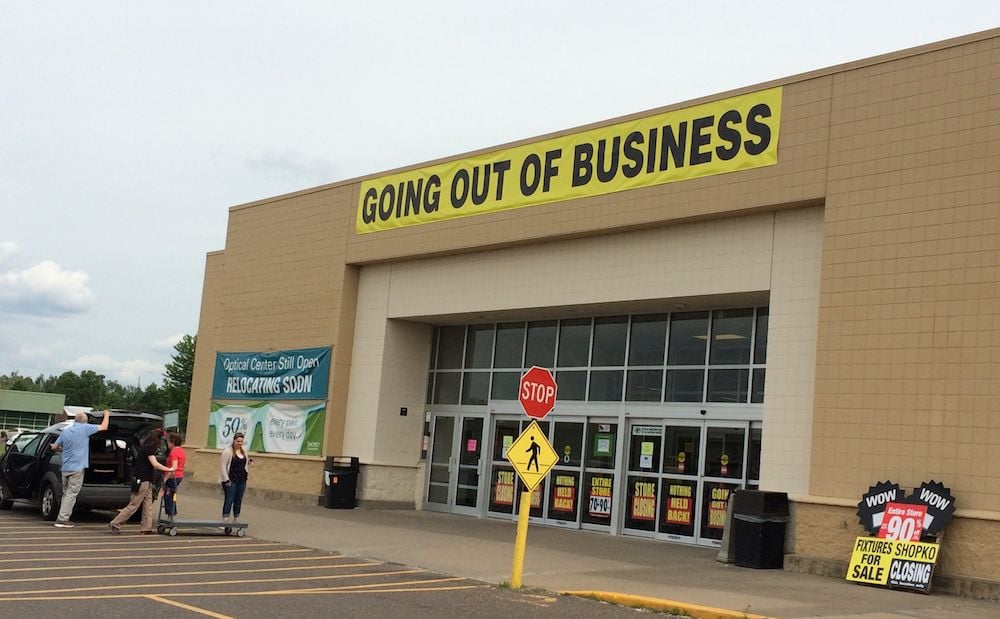 Earlier this week, Company Man asked
The Decline of Shopko...What Happened?
It's a good opportunity to revisit
Shopko liquidating, a tale of the Retail Apocalypse
from another perspective.
In June of 2019, after more than 50 years of business, Shopko closed the last of its stores. This video talks about how they grew so big and theorizes what went wrong in the end.
I think Company Man did well with the sources he had — he's a good researcher — but he obviously didn't have personal experience with the chain the way Brick Immortar did, who cited "updating their identity with ever changing slogans, branding, store closures/remodels/acquisitions and also leadership." However, he was able to get me to learn something of personal interest. While I had never shopped at a Shopko, I had shopped at
Pamida, who operated two locations
near
my old Irish Hills home
, Brooklyn and Tecumseh.
I moved
just before the sale and a year before the conversion of Pamida to Shopko Hometown, so I missed seeing the changeover. Thanks to Company Man, the news finally caught up with me.
While the Retail Apocalypse rolls on, I plan on taking a break from it for a few days, as tomorrow is
World Honey Bee Day
and
National Nonprofit Day
, Sunday will be time for an entertainment feature about this year's
Emmy
nominees
, I will examine July 2019 being the the hottest month on record while
Greta
Thunberg
sails for New York, and Tuesday I expect to be updating
On The Issues shows most of the Democratic candidates have moved left during the campaign, too
. The leftward drift continues. Stay tuned.