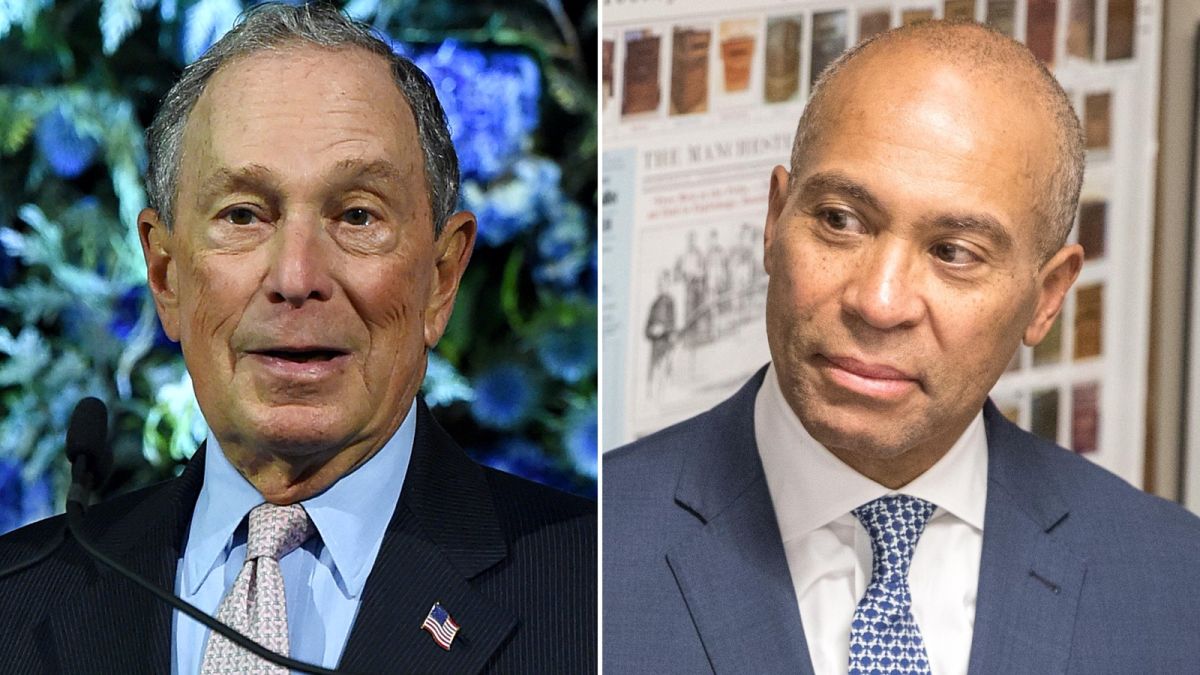 Eight years ago,
I wrote
"Bloomberg Television is owned by someone who thinks he should run the country." That means I wasn't completely surprised when I heard last week that
Michael Bloomberg files for Democratic primary in Arkansas
.
Billionaire and former New York City Mayor Michael Bloomberg has filed for the 2020 Democratic primary in Arkansas. John Harris, editor-in-chief and co-founder of Politico, joined CBSN with the latest on the 2020 race.
Bloomberg also filed in
Alabama
, the other state with an early filing deadline for its primary, along with
16 other Democratic and 3 Republican candidates
. Even so, he has not formally announced that he is running.
On the other hand, Deval Patrick, who was also mentioned in the above video, did. Watch
Former Massachusetts Gov. Deval Patrick joins 2020 presidential race
, also from CBS News.
Former Massachusetts Governor Deval Patrick officially entered the 2020 Democratic presidential race on Thursday. His announcement comes less than three months before primary voting begins. CBS News political correspondent Ed O'Keefe joined CBSN to discuss.
That Patrick is attracting Beto O'Rourke's former staffers shouldn't surprise me, as
O'Rourke dropped out
only two weeks earlier. On the other hand, Patrick himself getting in the contest after the first filing deadlines have passed does. As both videos point out, these are long-shot candidacies that the Democratic primary voters have not asked for. Instead,
they seem to be driven by candidate desires and anxieties by Democratic Party insiders
, both donors and campaign professionals, about the current field. In contrast, the Democratic primary and caucus electorate seem happy with the remaining candidates. The viewers on YouTube appear to reflect the lack of support for both Bloomberg and Patrick, as both videos have more downrates than uprates. The ratio doesn't lie.
I plan on having more on both candidates later, including drink recipes, graphs of their ideological positions from
OnTheIssues.org
, and reactions from late-night comedians. Stay tuned.