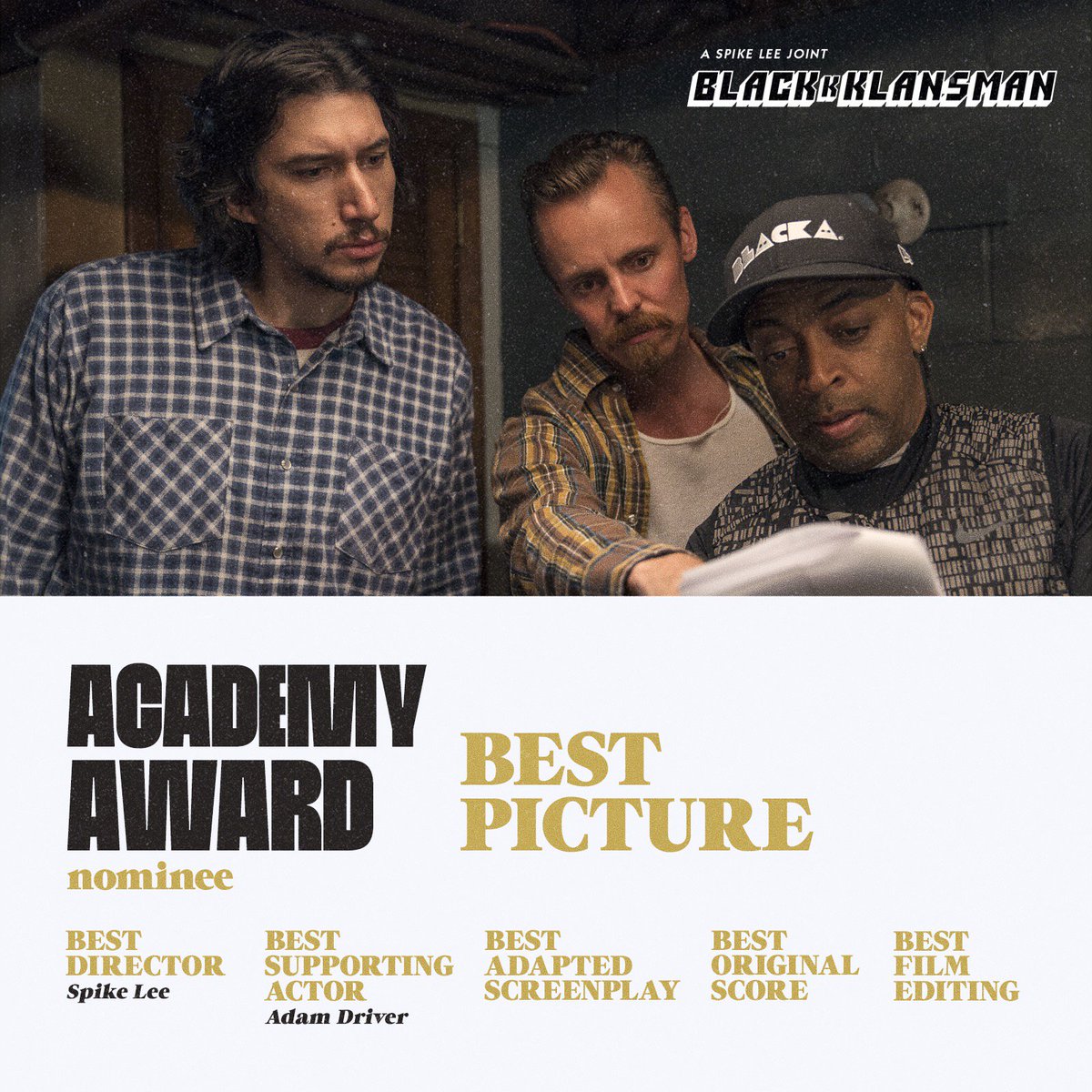 Yesterday,
Coffee Party USA posted their version
of
Winners of the first Coffee Party Entertainment Awards for movies
, which reminded me that I should prepare for this year's awards. In that vein, I am returning to
Box Office Mojo
to list the top earners at the box office (top 200 as of February 10, 2019) for films about politics and government, whether dramas, comedies, documentaries, or genre, including action and
speculative fiction
, to prepare a list of eligible movies.
Today, I begin with the dramas, which either purport to depict actual events or are at least set in the real world without fantastic or futuristic elements.
30 The Mule $102,622,904
31 The Equalizer 2 $102,084,362
57 Sicario: Day of the Soldado $50,072,235
59 BlacKkKlansman $48,686,605
60 Red Sparrow $46,874,505
63 12 Strong $45,819,713
65 Den of Thieves $44,947,622
66 First Man $44,936,545
71 Widows $42,382,894
77 The 15:17 to Paris $36,276,286
93 The Hate U Give $29,719,483
97 White Boy Rick $24,011,188
98 On the Basis of Sex $23,316,747
103 Superfly $20,545,116
106 Operation Finale $17,612,099
109 Chappaquiddick $17,395,520
110 Mary Queen of Scots $16,468,499
114 Hunter Killer $15,767,460
118 If Beale Street Could Talk $13,769,884
125 The Old Man & the Gun $11,277,120
137 Sanju $7,909,317
159 Beirut $5,019,226
171 Gosnell: The Trial of America's Biggest Serial Killer $3,679,893
173 Indivisible $3,511,417
179 7 Days in Entebbe $3,326,885
185 Cold War (2018) $2,882,559
First, I consider this list to be an odd combination of historical dramas and dramatized biographies alsong with the more realistic action and thriller movies that involve the military, law enforcement, intelligence services, and criminals interacting with elected officials. Because of that, I will return to action and thriller movies after I write about the more fantastic and futuristic representatives of the genre to forecast which movies might be nominated in these categories at the Saturn Awards. I also might pull out the action and thriller films in next year's installment.
Second, five of last year's political dramas have awards and nominations from the Oscars and Golden Globes. "
BlacKkKlansman
" has the most Oscar nominations with six including Best Picture and
four Golden Globes nominations
, which are part of its 28 awards and 160 nominations. On the other hand, "
If Beale Street Could Talk
" earned the most wins so far with 69 awards and 139 nominations, including three Oscar nominations and
statues for Regina King from the Golden Globes and Critics' Choice Awards
. Next comes "
Cold War
," which earned three Oscar nominations among its 29 awards and 73 nominations. "
First Man
" earned four Oscar nominations and a Golden Globe win as the most prestigious of its 17 awards and 136 nominations. "
Mary Queen of Scots
" has relatively fewer total awards and nominations, two wins and 17 nominations, but two of them are for Oscars.
Three more movies earned Golden Globes nominations, although they were ignored for the Oscars. "The Old Man & the Gun" had one Golden Globe nomination. Both "A Private War" and "Destroyer" did not make the top 200 (
"A Private War" came in 213th with $1,633,208 and "Destroyer" came in 217th
). "A Private War" earned two Golden Globe nominations while "Destroyer" earned one.
Finally, one political movie completely missed both the top 200 and the major awards shows, "The Front Runner," which came in 205th with a domestic box office of $2,000,105.
I told my readers
it would be passed by "Mary Queen of Scots" and it was.
I will return tomorrow with the political comedies tomorrow, followed by the political documentaries and genre films later this week. Until then, I leave my readers with two reviews by Grace Randolph of Beyond The Trailer, first for "
BlacKkKlansman
" and then for "
First Man
."
Black Klansman Review today! Beyond The Trailer's reaction & movie review 2018! Spike Lee directs John David Washington & Adam Driver!
...
Beyond The Trailer host Grace Randolph's reaction & review of the 2018 movie starring John David Washington, Adam Driver and Laura Harrier for Spike Lee! Is BlackkKlansman Oscar worthy?
The answer to Grace's question ended up being yes, at least for nominations. As for winning, that remains to be determined.
Now for "First Man."
First Man Movie Review today! Beyond The Trailer host Grace Randolph's reaction & review of the 2018 movie starring Ryan Gosling as Neil Armstrong, directed by Damien Chazelle! Is there really a problem with the flag on the moon scene?
I suspect "First Man" will earn an action film nomination for the Saturn Awards, just like "
Hidden Figures
" did two years ago, but that's a topic for later this week. Stay tuned.