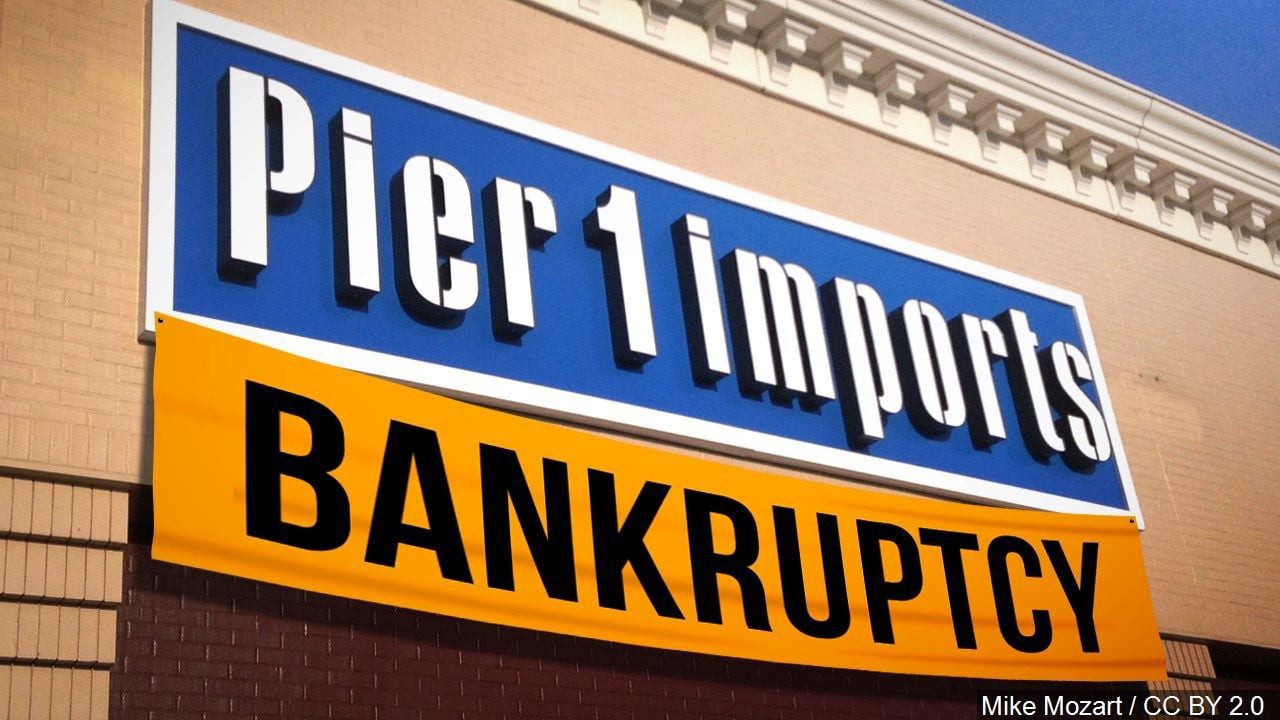 Last October, I posted
Pier 1 Imports closing stores, a tale of the Retail Apocalypse
. Last month, I updated the story with
Company Man recounts the rise and fall of Pier 1 Imports, a tale of the Retail Apocalypse
. Yesterday, the other shoe dropped. Watch NYC station WPIX report
Pier 1 files for bankruptcy protection
.
As nearly 450 Pier 1 locations are set to close in the coming year, the company announced it is filing for Chapter 11 bankruptcy.
The reporter mentioned Target. That reminds me of what I wrote in October: " When my wife heard about Pier 1's troubles, she thought that Wayfair was the major competitor, not Target, as Erik suggested. I'll go with my wife."
The Dallas Morning News also mentioned Wayfair among the chain's competitors in
Pier 1 Imports files bankruptcy and looks for a buyer
.
Pier 1 has struggled through multiple leadership changes and with the expense of building up a separate online business. At the same time, competitors such as Amazon and Wayfair gained market share with free shipping and often lower prices. Walmart and Target improved their home selection in recent years as HomeGoods expanded into new markets, going head-to-head with Pier 1 in neighborhood shopping centers.
Of course,
Amazon
's name would appear in an article about a retailer facing stiff online competition. Still, it was good to see someone else mention both Wayfair and HomeGoods as major competitors.
By the way, The Dallas Morning News updated its readers about
Forever
21's
.
bankruptcy
.
Just last week, no other bidders came forward in the Forever 21 bankruptcy after mall developers Simon Property and Brookfield together with Authentic Brands made an initial bid of $81 million. Authentic Brands already owns 50 brands, including some it purchased out of bankruptcy in recent years such as Nine West and most recently Barneys New York, which is in the process of closing all of its stores.
...
The group that purchased Forever 21 intends to keep stores open. But other specialty chains are often sold out of bankruptcy to companies that close the stores and keep the name alive as a licensed brand. There's not one dominant landlord in the case of Pier 1. Among the more than 400 stores closing now, Kimco Realty has the most leases with 11, and Site Centers has 10 of the rejected leases.
The article also explained what happened to
Destination Maternity/Motherhood Maternity
.
That was the case late last year when New York-based Marquee Brands purchased Destination Maternity Corp. out of bankruptcy for $50 million and closed its 235 stores. Destination Maternity operated 435 stores when it originally filed for bankruptcy in October. It became an example of how fast these court cases can move. The Wall Street Journal reported last year that the retailer's investment bank contacted more than 180 potential buyers.
Wow! Talk about an information-rich piece of reporting! Also, talk about how fast things moved in bankruptcy! The
Retail Apocalypse
is really rolling!
I'll do my best to keep track of this story along with the rest of the
Retail Apocalypse
. In the meantime, stay tuned for an update to
Drinks for candidates at the September and October Democratic debates
. I bet it will be time to add
Bloomberg's drink suggestions
. Any takers?