I promised my readers that this "series examining the Saturn Awards nominees should resume tomorrow with the science fiction film nominees" at the end of
'Avengers: Endgame' vs. 'Aquaman' at the 2019 Saturn Awards
, so here it is, beginning with the science fiction movie nominees from
How did my predictions for the Saturn Awards movie nominees compare to reality?
I listed three more science fiction movies this year than last, so in that regard, 2018 was a better year for the genre than 2017. Still, this may be just as mediocre a year in terms of quality, although I don't think it was any worse. In addition, I'm not too sure about where the Saturn Awards selection committee will place some of these films. Some, such as "Rampage," "Pacific Rim: Uprising," and "Mortal Engines," might be classed as fantasy, "Alpha" as action, and "Upgrade" as horror. That written, here is my projected field for Best Science Fiction Release at the Saturn Awards: "Jurassic World: Fallen Kingdom," "Solo: A Star Wars Story," "Ready Player One," "Bumblebee," "The Predator (2018)," and "Annihilation."

Here are the films that earned nominations for Best Science Fiction Film Release:


Alita: Battle Angel (20th Century Fox)
Bumblebee (Paramount)
Jurassic Park: Fallen Kingdom (Universal Pictures)
Ready Player One (Warner Bros. Pictures)
Solo: A Star Wars Story (Lucasfilm Ltd. / Walt Disney Studios)
Sorry to Bother You (Mirror Releasing – Annapurna Pictures)
Upgrade (BH Tilt)

Four of my six picks made the cut. As for the other two, I'm not sorry about "The Predator" not getting a nomination; I think it was the weakest of the six. I am disappointed that "Annihilation" didn't get picked. Still, the Saturn Awards are about entertainment not art and "Annihilation" was better art than entertainment. However, that does not make the movies that were nominated any less worthy. I mentioned two of them, "Alita: Battle Angel" and "Upgrade," as possible nominees in January, the former as a comic book movie and the latter as horror, and completely skipped over "Sorry to Bother You" at the time, because I just thought it was a comedy, not a science fiction film. I finally noticed what it really was when I posted The highest grossing political speculative fiction films of 2018. It was also nominated for the Hugo Award for Best Dramatic Presentation, Long Form and Ray Bradbury Award for Best Dramatic Presentation at the Nebula Awards, so it's a legitimately good science fiction film. As for my vote, it's going to Solo: A Star Wars Story. That movie needs more love.
That written, I strongly doubt "Solo: A Star Wars Story" will win this award. Instead, I think the odds on favorite is "Ready Player One," which has four nominations. The next best science fiction film nominee, "Bumblebee," has two, while all the rest of the nominees, including "Solo," have only one each.
Follow over the jump for the rest of the categories in which the science fiction films have nominations.
Best Supporting Actress in a Film

Cynthia Erivo, Bad Times at The El Royale
Karen Gillan, Avengers: Endgame
Amber Heard, Aquaman
Scarlett Johansson, Avengers: Endgame
Naomi Scott, Aladdin
Hailee Steinfeld, Bumblebee
Zendaya, Spider-Man: Far From Home

I have only the foggiest idea of who will win this category. My gut says Scarlett Johansson, but it could as easily be her co-star Karen Gillan. I'm not planning voting for either. Instead, my first choice is Amber Heard, which would make up for her Razzie nomination, which I thought was part of a bad joke. If someone can persuade me of the merits of Zendaya, I might change my vote, but they only have a week.
Hailee Steinfeld is the only actor nominated from one of the science fiction film nominees, so congratulations on beating out the
Emmy-winning Thandie Newton
and the Emmy-nominated Emilia Clarke, both of whom starred in "Solo." I'd be very surprised if she wins, but stranger things have happened at the Saturn Awards.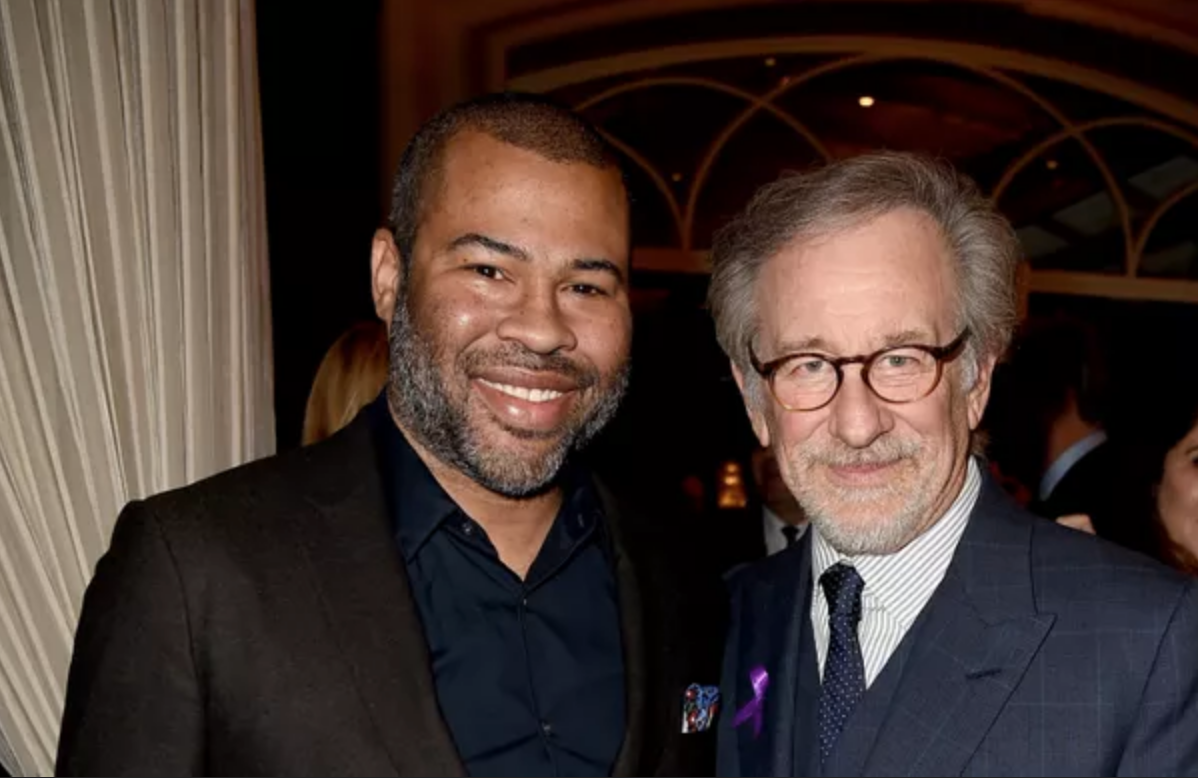 Best Film Director

Anna Boden, Ryan Fleck, Captain Marvel
Karyn Kusama, Destroyer
Jordan Peele, Us
Guy Ritchie, Aladdin
Anthony Russo & Joe Russo, Avengers: Endgame
Steven Spielberg, Ready Player One
James Wan, Aquaman
Zhang Yimou, Shadow

I'm not convinced the voters have a clear favorite, as the Russo Brothers, Boden and Fleck, and Wan all have a shot. I'm not voting for any of them. Instead, my choice is between Spielberg and Peele with Peele first. I know, I am generally boycotting voting for films that got in because of the extended deadline, but I think Spielberg is past his prime (and his attempts to squash streaming films from qualifying for the Oscars annoyed me), while I think Peele's best days in film are ahead of him. Also, he's that good.
That written, I think my fellow members of the Academy of Science Fiction, Fantasy and Horror Films would be more likely to vote for Spielberg over Peele because of his long track record.
Best Film Music

Danny Elfman, Dumbo
Bear McCreary, Godzilla, King of the Monsters
Alan Menken, Aladdin
Marc Shaiman, Mary Poppins Returns
Alan Silvestri, Avengers: Endgame
Alan Silvestri, Ready Player One

I wouldn't be surprised if Alan Silvestri wins for either "Avengers: Endgame" or "Ready Player One," but I'm voting for "Mary Poppins Returns." It was the only one of the nominees to earn an Oscar nomination for Best Achievement in Music Written for Motion Pictures and it was nominated for both music categories, Original Score and Original Song.
I'll have some music from "Ready Player One" after I write about the next category.
Best Film Special/Visual Effects

A Quiet Place
Aladdin
Avengers: Endgame
Godzilla: King of the Monsters
Mission: Impossible – Fallout
Ready Player One
Spider-Man: Far From Home

Based on my general boycott of films nominated during the extended period, my choice is easy, "Ready Player One." It earned an Oscar nomination in this category and that's good enough for me.
That written, I would be pleasantly surprised if "Ready Player One" wins. Instead, I'm expecting either "Avengers: Endgame" or "Godzilla: King of Monsters" to earn this title.
That's it for my analysis. The next installment should be about the fantasy film nominees, after I
celebrate
Souther
.
Now, the music I promised from
Ready Player One Soundtrack - Main Title Theme - OFFICIAL VIDEO - Alan Silvestri
.
Previous entries in this series: