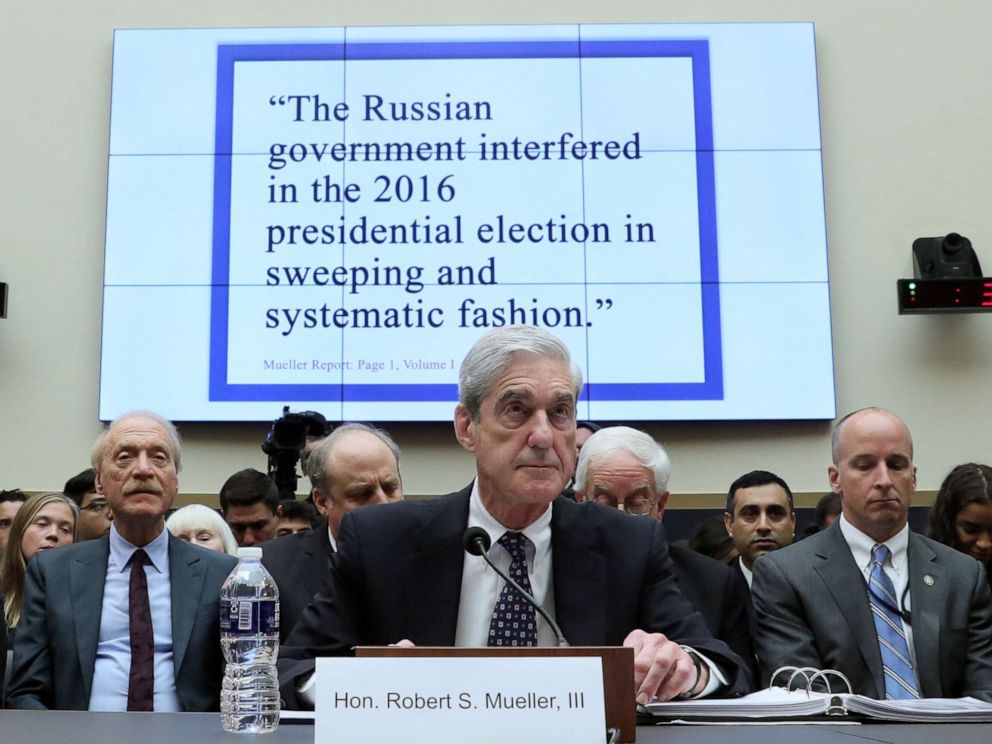 I took a humorous look at Mueller's testimony
on Thursday, which focused on Mueller not giving the Democrats everything they hoped for while the Republicans tried to discredit him and his investigation. I'm glad I found a way to laugh at Wednesday morning's proceedings; otherwise I'd have been too disappointed.
I found Wednesday afternoon's hearing more to my liking, as it focused not on Trump, but on a topic I've been covering since 2015 with
Putin's hackers and agents
,
Russian
interference
in
U.S. elections
and
politics
. CBS News kicks off the reporting and commentary with
Mueller warns Russia is still meddling in U.S. elections
.
Former special counsel Robert Mueller says Russia is working to interfere in the 2020 U.S. election right now. He made the remark during his second hearing with the House Intelligence Committee. CBS News intelligence and national security reporter Olivia Gazis joins CBSN to discuss the top moments from Mueller's testimony.
I agree, Mueller was a lot more responsive and demonstrative on the subject of past, present, and future interfering by Russia than he was on Trump and his campaign's possible cooperation with Russia and obstruction of the investigation into it. It's also something that Republicans and Democrats would be able to do something about if
Mitch McConnell weren't labeling a bill that pushes for election security as "socialist."
Keep that up, Turtle, and I'll start calling you "Moscow Mitch" as well.
Speaking of the U.S. Senate, Newsy uploaded a video about the Senate Intelligence Committee's
report that Russia meddled in all 50 states
.
The Senate Intelligence Committee released a highly redacted report on interference in the 2016 elections Thursday.
PBS NewHour responded to that report by explaining
how dated voting equipment exposes elections to interference
.
Election security was in the news this week, as former special counsel Robert Mueller testified before Congress about the level to which Russia interfered in the 2016 election -- and plans to do it again. Now the Senate Intelligence Committee is releasing its own report on the problem. John Yang talks to the Democracy Fund's Tammy Patrick about whether U.S. election authorities are prepared.
WDIV examined how Michigan is dealing with the problem in
U.S. Senate report says Russia will try to interfere with 2020 election
.
Both the Mueller report and a new report from the U.S. Senate say Russia interfered in the 2016 election and will try to do so again in 2020.
I'm glad to see
Secretary of State Jocelyn Benson
on the job. Let's hope she does a good job of protecting Michigan's elections from foreign interference.
I'm not done with this topic, as I plan on posting a humorous entry on it tomorrow featuring
Samantha Bee
and any other late-night comedians who weighed in on it. Stay tuned.