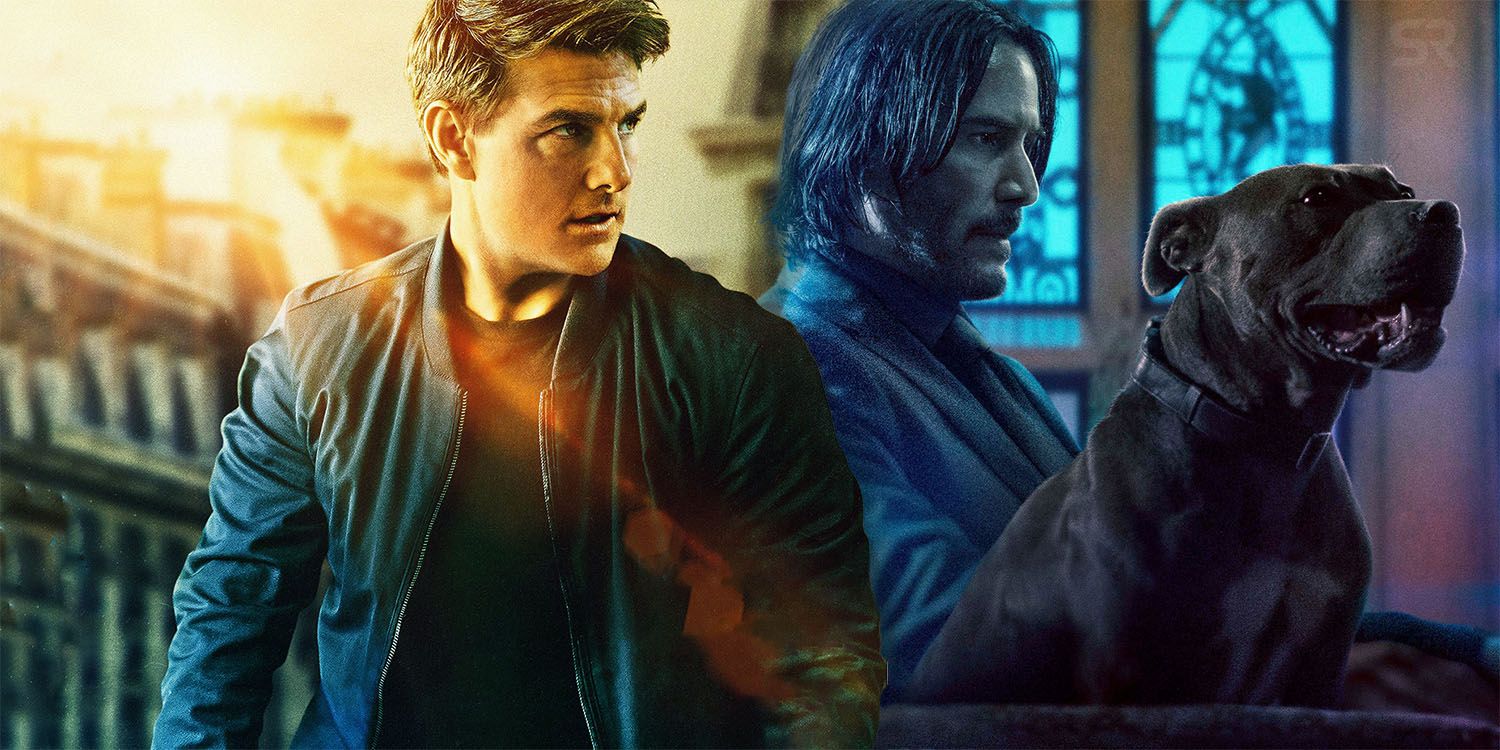 I told my readers to "Expect more original content and less recycling tomorrow when I tackle the
Action, Thriller, Independent, and International Films at the Saturn Awards
" at the conclusion of
'Us' vs. 'A Quiet Place' at the 2019 Saturn Awards
. Here are this year's nominees from
File 770
.
Best Action/Adventure Film Release
Cold Pursuit
Escape Room
Glass
John Wick: Chapter 3 – Parabellum
Mission: Impossible – Fallout
Skyscraper
"Mission: Impossible – Fallout" has three nominations, "John Wick: Chapter 3 – Parabellum" has two, and "Cold Pursuit," "Escape Room," "Glass," and "Skyscraper" all have one. If I weren't trying to refrain from voting for nominees from the extended eligibility period, I'd vote for "John Wick: Chapter 3 – Parabellum." Since I am, I'm voting for "Mission Impossible: Fallout," which
I predicted in January
that I would be able to vote on at the Saturn Awards in this category. I think it's a slight favorite to win, too.
Best Thriller Film Release
Bad Samaritan
Bad Times at The El Royale
Destroyer
Dragged Across Concrete
Greta
Ma
Searching
"Bad Times at The El Royale" has four nominations, "Destroyer" has three, "Dragged Across Concrete" and "Ma" both have two, and "Bad Samaritan," "Greta," and "Searching" all have one. While I'm voting for "Destroyer" on the strength of Nicole Kidman's acting, I think "Bad Times at The El Royale" is the favorite.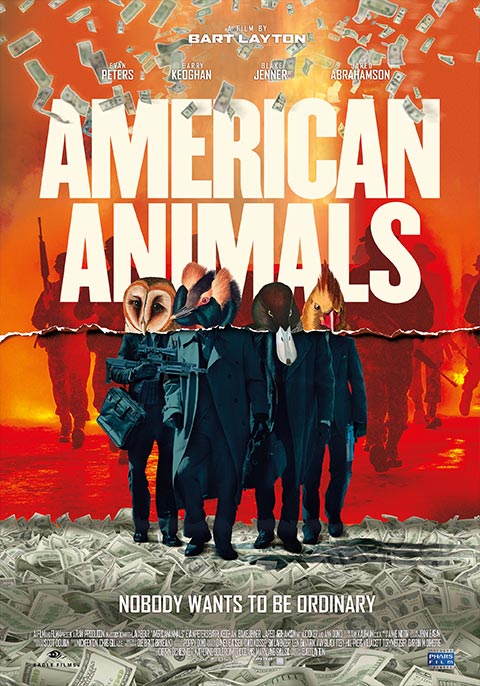 Best Independent Film Release
American Animals
Anna and the Apocalypse
The Man Who Killed Hitler and then The Bigfoot
Mandy
Ophelia
Summer of 84
Tomorrow Man
"Mandy" is the only nominee with a nomination in another category for a total of two, which probably makes it the favorite. That doesn't mean I'm voting for it. Instead, I'm voting for "
American Animals
," a critically acclaimed true crime thriller.
Best International Film Release
Aniara
Border
Burning
Ghost Stories
The Guilty
Shadow
"Shadow" has four nominations and "Burning" has three, while all the rest of the nominees have only one each. While I think this makes "Shadow" the favorite, I'm not voting for it, in part because it became eligible with the extended deadline and in part because my choice, "Border," is an Oscar nominee, the only one in the field. Not a one of the Foreign Language Film nominees from the Oscars earned a nomination, not even "
Roma
."
Follow over the jump for the other categories that include nominees who worked on the above from
'Avengers: Endgame' vs. 'Aquaman' at the 2019 Saturn Awards
, including my comments on who I'm voting for as well as who I think will win.
Best Actor in a Film

Jeff Bridges, Bad Times at The El Royale
Nicolas Cage, Mandy
Tom Cruise, Mission: Impossible – Fallout
Chris Evans, Avengers: Endgame
Robert Downey Jr., Avengers: Endgame
Mel Gibson, Dragged Across Concrete
Keanu Reeves, John Wick: Chapter 3 – Parabellum

The Oscar winners here are Mel Gibson, Nicolas Cage and Jeff Bridges, but Gibson won for directing and producing, not acting and Cage won 23 years ago, I don't think enough voters have even heard of "Mandy" let alone seen it, and I don't think Bridges' acting could save "Bad Times at The El Royale," so I think the two Oscar nominees Tom Cruise and Robert Downey Jr. have the inside track. Between the two, I'm voting for Downey. As for Chris Evans and Keanu Reeves, both have been nominated for this particular Saturn Award and never won, so I'm not optimistic about their chances.
The Action and Thriller movie nominees provided a lot of lead actors to this category, as I mentioned all five, so they at least were well-acted, even if I'm not voting for any of them.
Best Actress in a Film

Emily Blunt, Mary Poppins Returns
Toni Collette, Hereditary
Jamie Lee Curtis, Halloween
Nicole Kidman, Destroyer
Brie Larson, Captain Marvel
Lupita Nyong'o, Us
Octavia Spencer, Ma

While I'm pretty confident Brie Larson will win this award, she's not getting my vote. Instead, I'm voting for Emily Blunt, who earned a Golden Globe nomination for her performance. The same could be said about Nicole Kidman for her role in "Destroyer," but Emily Blunt won the SAG Award for her supporting role in "A Quiet Place," so that breaks any possible tie for me.
I am not voting for Kidman here, but her acting convinced me to vote for "Destroyer" in the Thriller film category.
Best Supporting Actor in a Film

Josh Brolin, Avengers: Infinity War
John Lithgow, Pet Sematary
Lin-Manuel Miranda, Mary Poppins Returns
Lewis Pullman, Bad Times at The El Royale
Jeremy Renner, Avengers: Endgame
Will Smith, Aladdin
Steven Yeun, Burning

My guess is that Josh Brolin will win as Thanos, giving "Avengers: Infinity War" its only trophy of the night. I might vote for him, but I'm inclined to vote for Lin-Manuel Miranda, who, like his co-star, earned a Golden Globe nomination for his performance.
Lewis Pullman and Steven Yeun are the nominees from Thriller and Independent Films here. I'm glad to see Yeun not only working after leaving "The Walking Dead," but doing good work as well. I'm still voting for Miranda.
Best Supporting Actress in a Film

Cynthia Erivo, Bad Times at The El Royale
Karen Gillan, Avengers: Endgame
Amber Heard, Aquaman
Scarlett Johansson, Avengers: Endgame
Naomi Scott, Aladdin
Hailee Steinfeld, Bumblebee
Zendaya, Spider-Man: Far From Home

I have only the foggiest idea of who will win this category. My gut says Scarlett Johansson, but it could as easily be her co-star Karen Gillan. I'm not planning voting for either. Instead, my first choice is Amber Heard, which would make up for her Razzie nomination, which I thought was part of a bad joke. If someone can persuade me of the merits of Zendaya, I might change my vote, but they only have a week.
I've never heard of Cynthia Erivo before, but she's the nominee from the leading Thriller movie in this category. She must be a good actress as well as a singer, as she will also be starring as Harriet Tubman in "Harriet." That should be worth watching.
Best Film Director

Anna Boden, Ryan Fleck, Captain Marvel
Karyn Kusama, Destroyer
Jordan Peele, Us
Guy Ritchie, Aladdin
Anthony Russo & Joe Russo, Avengers: Endgame
Steven Spielberg, Ready Player One
James Wan, Aquaman
Zhang Yimou, Shadow

I'm not convinced the voters have a clear favorite, as the Russo Brothers, Boden and Fleck, and Wan all have a shot. I'm not voting for any of them. Instead, my choice is between Spielberg and Peele with Peele first. I know, I generally boycotting voting for films that got in because of the extended deadline, but I think Spielberg is past his prime (and his attempts to squash streaming films from qualifying for the Oscars annoyed me), while I think Peele's best days in film are ahead of him. Also, he's that good.
Zhang Yimou, director of "Shadow," is the nominee from an International Film here. If the film is this good, I'll be looking to see if it gets submitted by China for Best Foreign Language Film at the Oscars. Maybe not, as China might submit "The Wandering Earth," the highest grossing Chinese film this year and one I expected to see nominated here instead.
Best Film Screenplay

Drew Goddard, Bad Times at The El Royale (20th Century Fox)
Christopher Markus, Stephen McFeely, Avengers: Endgame (Marvel / Walt Disney Studios)
Christopher McQuarrie, Mission: Impossible – Fallout (Paramount)
Oh Jung-mi, Lee Chang-Dong, Burning (Well Go USA)
Jordan Peele, Us (Universal Pictures)
Bryan Woods, Scott Beck, John Krasinski, A Quiet Place (Paramount)
S. Craig Zahler, Dragged Across Concrete (Lionsgate / Summit)

Here, it's between Peele and the writing team for "A Quiet Place" for my vote. I might just vote for Woods, Beck, and Krasinski for a script that says a lot with very few words. As for the Saturn electorate, they might vote for Markus and McFeely for "Avengers: Endgame."
Action, Thriller, and Independent films did well here, too, with four nominees, "Bad Times at the El Royale," "Burning," "Dragged Across Concrete," and "Mission: Impossible – Fallout."
Best Film Production Design

Bill Brzeski, Aquaman
Ruth De Jong, Us
Rick Heinrichs, Dumbo
Gemma Jackson, Aladdin
Horace Ma Gwong-Wing, Shadow
John Myhre, Mary Poppins Returns
Charles Wood, Avengers: Endgame

"Aquaman" was gorgeous, but it wasn't even nominated for the Oscar in this category. "Mary Poppins Returns" was, so it has my vote.
I'm not surprised that "Shadow" is here. The Chinese productions that make it to the U.S. tend to be very lavish.
That's it for the movie nominees. Tomorrow I start examining the television nominees beginning with fantasy. Once again, it's
"Game of Thrones" vs. "Outlander."
Previous entries in this series: