Today, I finish my coverage of the Emmy Awards by looking at this year's recipient of the
Governors Award
, Debbie Allen. Watch
73rd Emmy Awards: Governors Award
.
Debbie Allen accepts the Governors Award at the 73rd Emmy Awards.
That was powerful. Allen had more to say in
Debbie Allen: 73rd Emmys Winnerview
.
Debbie Allen talks to Marc Istook backstage at the 73rd Emmy Awards after being presented the Governors Award.
As much as I agreed with Samantha Bee dragging TikTok in
John Oliver and Samantha Bee on misinformation
, I also agree with Allen that dance is one area where TikTok's influence has been positive.
Follow over the jump to read about Allen proving me dead wrong about two categories at the Emmy Awards while being a positive influence.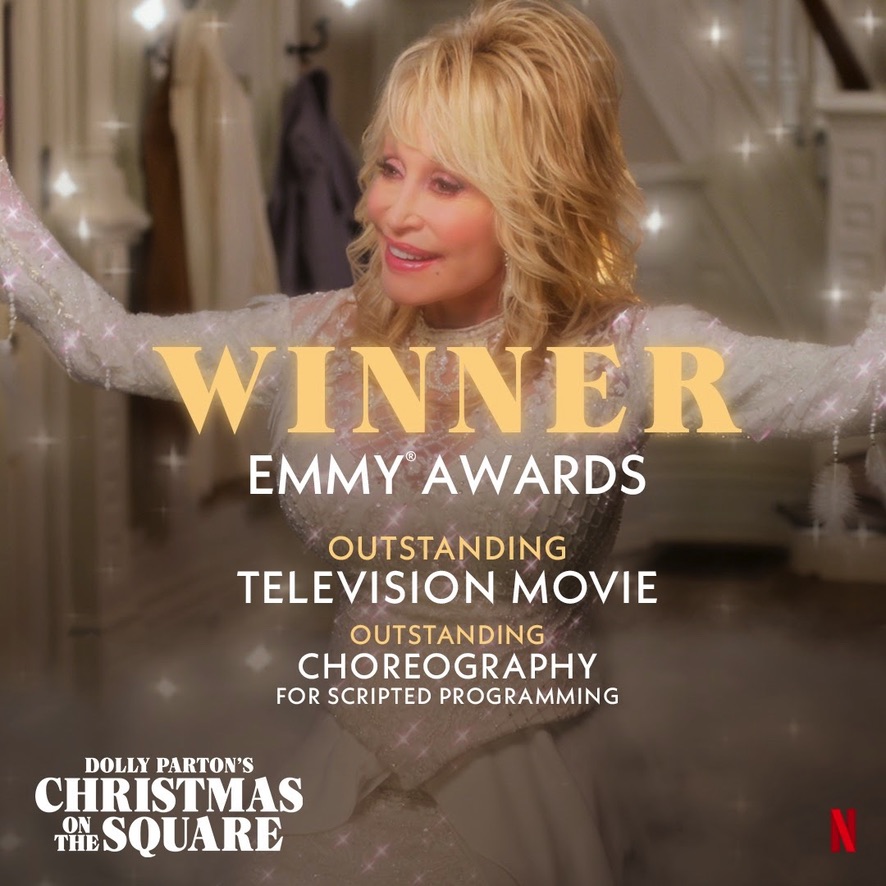 I played up "
Oslo
" and downplayed "Dolly Parton's Christmas on the Square" when I wrote about television movies two months ago, but Allen and Parton surprised me by winning in both of the categories the latter film had been nominated. I honestly thought "Sylvie's Love" would have the better chance of beating "Oslo" based on its
Gold Derby TV Award
, but the Emmy voters had other ideas. As I reiterate when writing about awards shows, electorates matter.
In the spirit of the holiday season, here is
Dolly Parton's Christmas on The Square starring Christine Baranski | Official Trailer | Netflix
.
Have a Holly Dolly #Christmas2020 with this Netflix holiday musical featuring 14 original songs by #DollyParton.

Christmas On The Square follows small town "Scrooge" Regina Fuller (Christine Baranski) as she's visited by a rhinestone-bedazzled angel (Dolly) who guides her on a musical journey of redemption. Will this stingy property owner evict the entire town of Fullerville on Christmas Eve, or will her greed give way to the Christmas spirit?

Directed by famed choreographer #DebbieAllen, Dolly's #ChristmasMusic will put a song in your heart and bring the whole family together for the holidays. So curl up with this miracle of a musical starring Dolly Parton, Christine Baranski, Treat Williams, Jeanine Mason, Josh Segarra, Mary Lane Haskell, and many more talented folks. 'Tis the season for song and dance!
After seeing the all-star cast, I am no longer surprised that this movie won. Also,
Christine
Baranski
as a Scrooge character? I'm sold!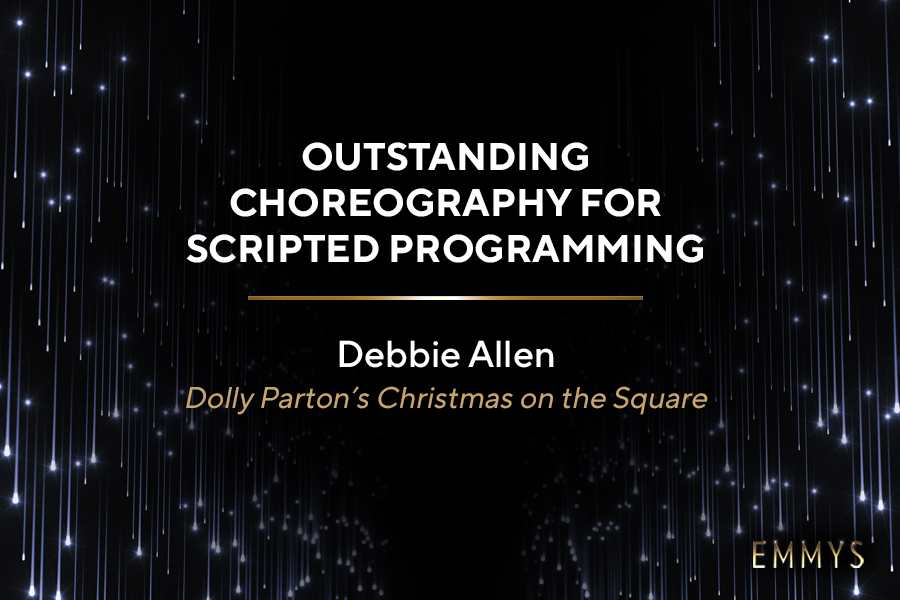 Allen won not only as one of the producers of "Dolly Parton's Christmas on the Square," but also as its choreographer. For an example of her work, watch
"Opening Number" from Dolly Parton's Christmas on the Square | Netflix
.
Dolly Parton, Christine Baranski, Jenifer Lewis, and more sing and dance their way into our hearts this Christmas in the opening number from Netflix's new holiday musical DOLLY PARTON'S CHRISTMAS ON THE SQUARE, directed by Debbie Allen and featuring 14 original songs by Dolly Parton.
That certainly put me in the holiday spirit! Also, replacing the town for a mall? I guess Baranski's character hasn't heard of
the
Retail
Apocalypse
!
Enough of jumping ahead to Christmas. I'm going to celebrate
Thanksgiving
next. Stay tuned.
Previous posts in this series