Happy
National Space Day
! As
I promised in yesterday's retrospective
, I am skipping over a couple of topics to post a retrospective about
Space
Force
. I'll explain how these entries got their page views over the jump after I update the topic with a couple of clips from The Late Show with Stephen Colbert featuring Neil DeGrasse Tyson. First,
Dr. Tyson explains why Trump's Space Force is not a crazy idea
.
America's favorite astrophysicist returns to The Late Show with a surprising argument for why Trump's call for a Space Force may be a good thing.
Next, Tyson returns with
The Military/Space Alliance Runs Deep
.
The author of 'Accessory to War' describes his realization that, despite the tendency for members of the space sciences to lean anti-war, there has long been a connection between their field and the art of modern warfare.
Tyson gives pretty much the same history and justification that Amy Shira Teitel of Vintage Space gave in
Pence on Space Force plus space law from Vintage Space, a Veep Day bonus
. Since both are space experts, I'll accept their stories. As for Trump and Space Force, I'll consider it an example of a stuck clock being right twice a day.
Follow over the jump for the look back at two top posts about Space Force plus a bonus about a NASA pin saved on Pinterest.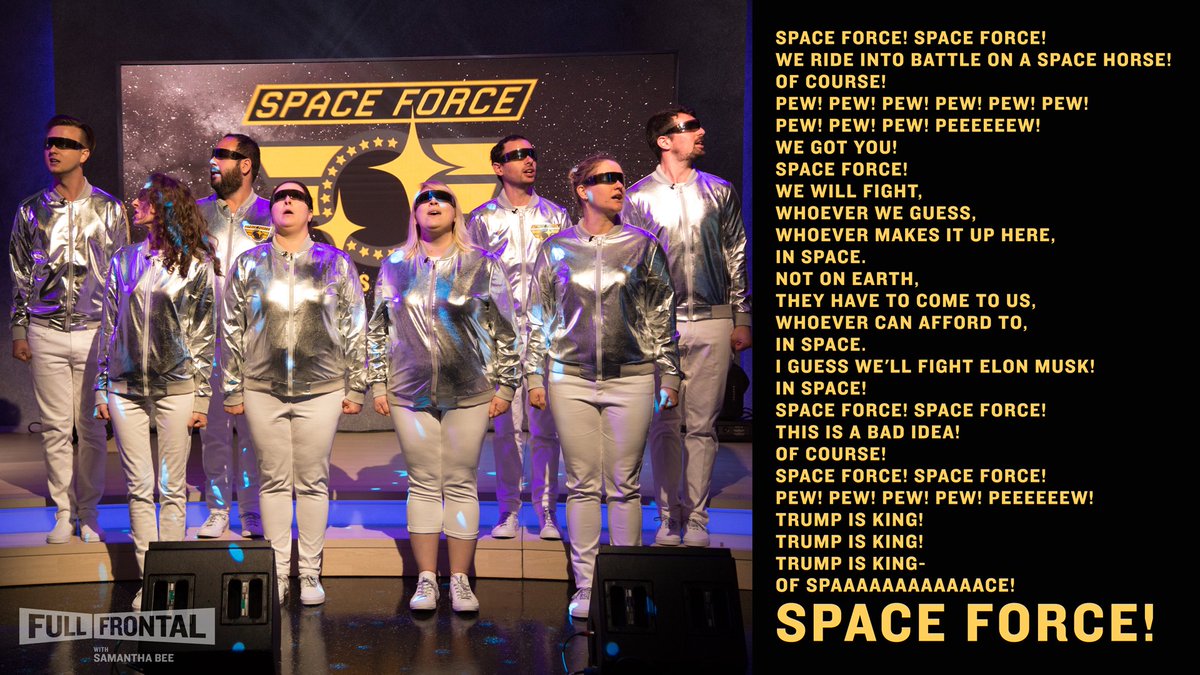 Late night comedians on Space Force for Presidential Joke Day
from August 11, 2018 was the 33rd most read entry posted during the eighth year of the blog and the 34th most read overall with 2229 raw page views. It earned its page views by being shared at the Coffee Party USA Facebook page. Infidel 753 also shared the link. The link was the most replied to on Twitter for posts from August 2018 with one response. It ended August 2018 with 2157 default page views, ranking it fourth most read for the month.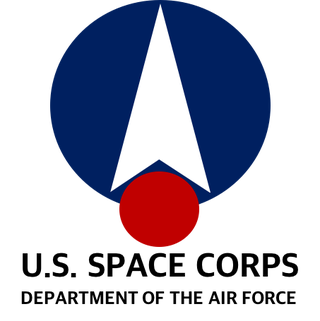 U.S. Space Corps and Orion -- rejected ideas for Moon Day
from July 21, 2017 earned 2088 page views during the year to rank 40th overall. The post also ended August 2018 with 2006 default page views during the month, enough to rank it seventh overall. It earned its page views by being shared at the Coffee Party USA Facebook page. It also ended the blogging year with 2397 total raw page views.
The third most saved pin from the eighth year of Crazy Eddie's Motie News was
Commercial spaceflight crews announced and testing for return to Moon as NASA celebrates its 60th anniversary
. A direct check of Pinterest showed it had 8 saves, while my records caught it twice, tying for the most saved pin from the just concluded posting year first during August 2018 with one save and again during November 2018 with 2 saves. At least my records and Pinterest agreed on the ranking!
I plan on recycling the last paragraph and image when I review the top posts on social media.
The series will resume next Thursday with a topic yet to be determined. In the meantime, stay tuned for posts about
Star Wars Day
,
Cinco De Mayo
, and
the Revenge of the Sixth
.
Previous posts in this series